Spinal Biomechanics and Trauma Fellowship: Dr. Capoferri Recognized as THE FIRST Chiropractor in Nation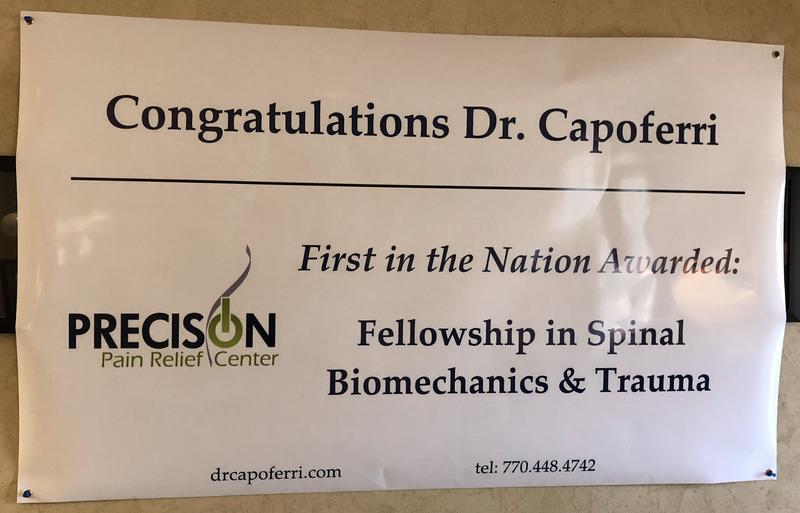 We are excited to announce Dr. Capoferri's induction into the Spinal Biomechanics & Trauma Fellowship.
After two years of extensive studying and seven completed medical/surgical rotations, Dr. Capoferri was recognized as THE FIRST Chiropractor in the United States to join as a Fellow in Spinal Biomechanics and Trauma.
Capoferri is always striving to be the Best of the Best, and this accomplishment continues to set him apart. The achievement's presentation was conducted at the recent Primary Spine Care Symposium.