Work Injury Recovery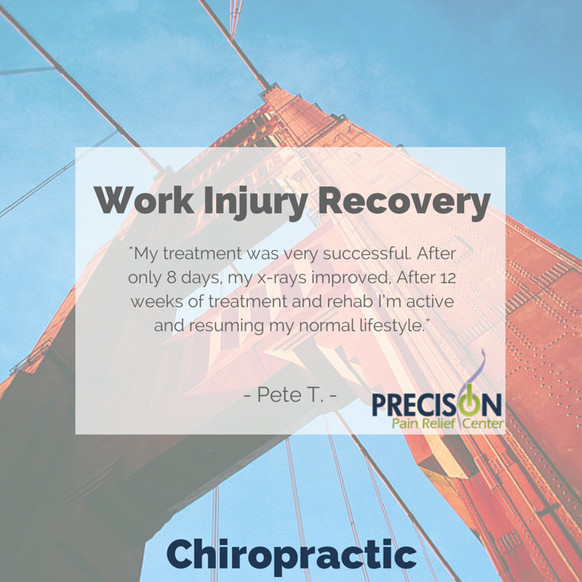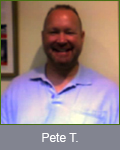 "In January 06, I hurt my back at work. The pain was severe, it immobilized me-I couldn't work or train. The pain had a very negative effect on my life. My treatment was very successful. After only 8 days my x-rays improved and after 12 weeks of treatment and rehab I'm active again and resuming my normal lifestyle.
Thanks Precision Pain Relief Center."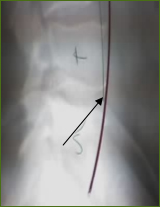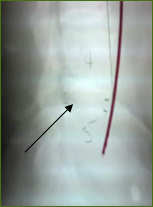 February 1, 2006: Pre Lumbar study shows posterior disc wedge with anterior disc compression. After just 5 adjustments, the Feb. 8, 2006 study revealed normal disc spacing and 50% correction of the lumbar curve.