Sciatic Nerve Pain Relief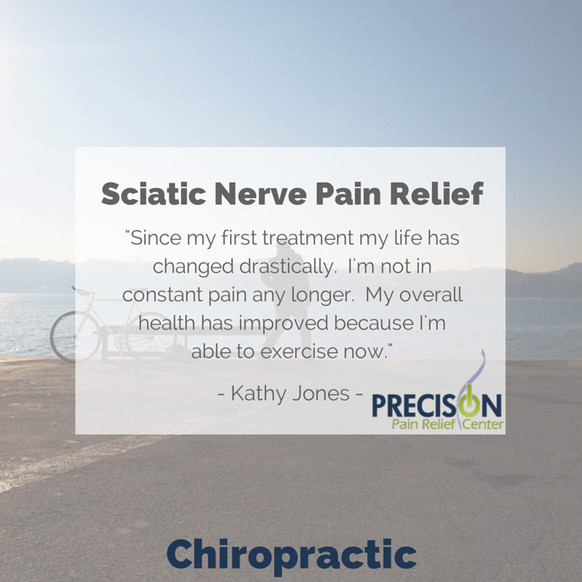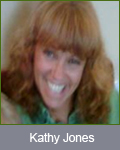 "The Problem and the Pain and not always in the same place; I'm not sure how I even injured my back in the first place, but over the years I have seen many chiropractors with no relief. In 2008 it finally was too much for me and I went to an orthopedic doctor. After much time and money I got and MRI that showed a bulging disc pressing on my spine. Although most days the pain was bearable some days I couldn't get out of bed! The orthopedic gave me exercises that made my pain worse. I almost resigned myself to just deal with the pain.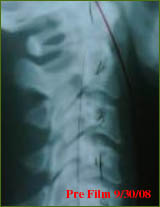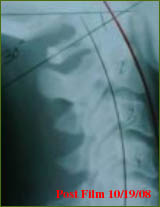 I had heard of a special chiropractic treatment that helps spinal discs, involving a tapping instrument that was gentle, non-invasive and fixed that disc by tapping it into place. I than discovered that a co-workers father was a chiropractor and practiced the very same method.
Immediately upon my first visit to Dr. Capoferri he did a video x-ray and discovered my lower back pain and sciatica was coming from my neck. The natural neck curve was non-existent. Dr. Capoferri explained that the spine is a unit and should be viewed as a whole system not separate parts.
Since my first treatment my life has changed drastically. I'm not in constant pain any longer. My overall health has improved because I'm able to exercise now. I am able to do things I haven't been able to do for years. A simple walk with my family is now an enjoyable outing, whereas before I could not stand the pain. I can't tell you how thrilled I am to be enjoying a much better quality of life."
Thanks Precision Pain Relief Center - Sincerely Kathy J
Doctor Comments: Many think that lower back pain especially with sciatica are purely a lower spine issue. This patient presented with an MRI showing a bulging disc. All previous treatment failed because they did not examine and correct the cervical spine (neck) as shown by pre & post films above. – Dr. Don