I Highly Recommend Decompression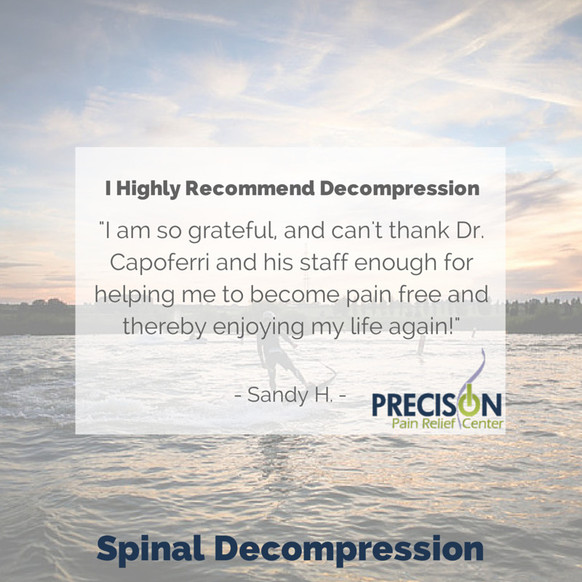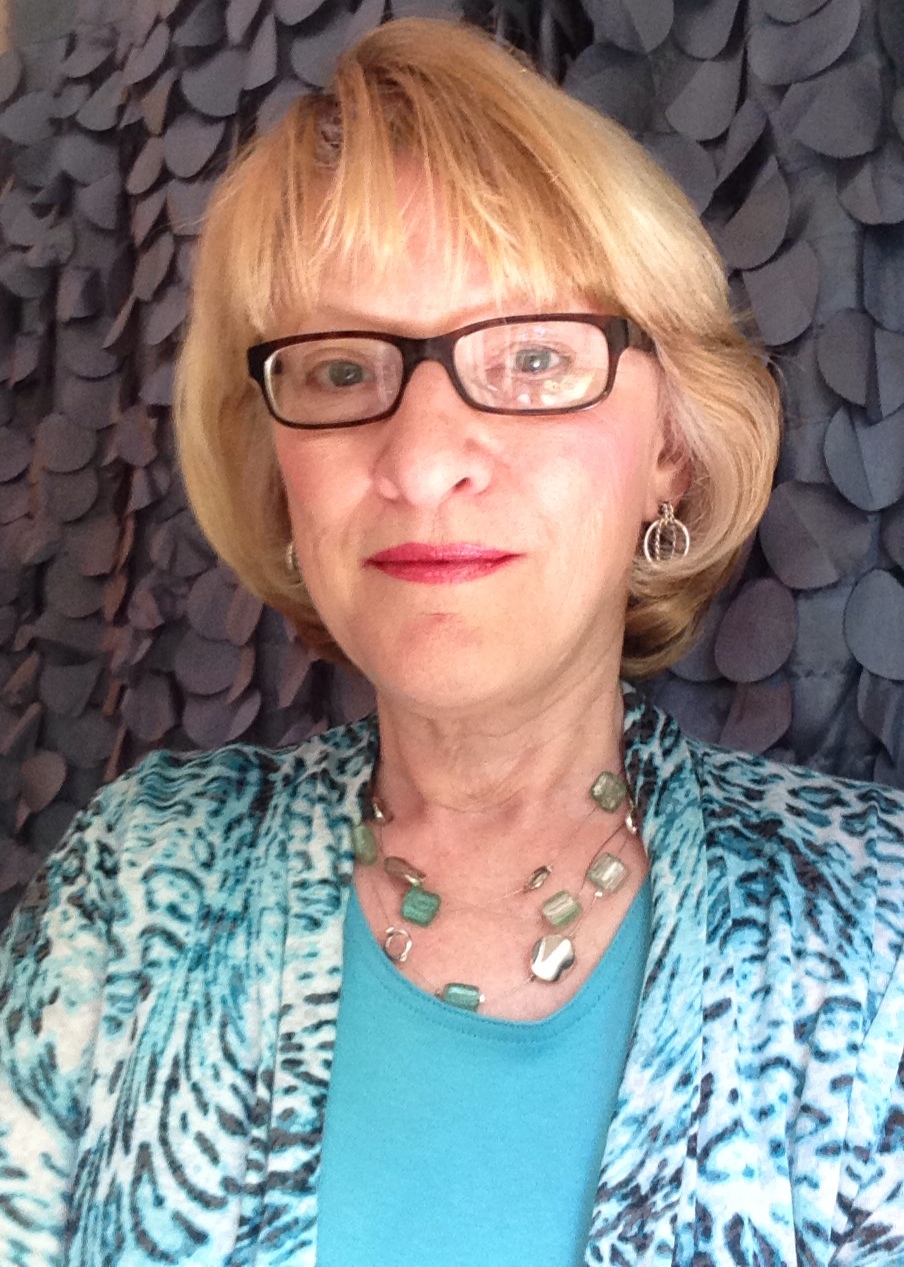 I started going to Precision Pain in April of 2014 at the recommendation of my husband, Bill Hinton, who experienced very satisfactory results due to Dr. Capoferri's expertise.
My main complaints involved lower and mid-back pain as well as frequent headaches. I had been suffering off and on for several years with these issues and had tried various remedies on my own, such as exercises, whirlpool, rest, Epsom salts baths and occasionally pain pills, as well as treatments at another local chiropractic practice. My pain level, at its worst, was about an 8 and the only relief I received was lying on my side, but that's no way to live!
When I received the results of my MRI and Dr. Capoferri diagnosed a herniated disc and recommended decompression, I was glad to know the root of my problem and that there was actually a solution to go about fixing it. To be honest, after hearing the benefits of decompression, seeing the data that supports this treatment, and having Dr. Capoferri explain the advantages, I was on board from day one. I went into it with faith that it would work!
At the beginning of treatment I was tested for range of motion and strength. I don't think I did very well, but that was no surprise because my activity level had gradually decreased over the last few years. During the process, I found Dr. Capoferri's staff to be friendly, knowledgable and encouraging. After just ten decompression treatments, I started feeling dramatically better and my back pain and headaches started fading away. After the twentieth treatment and I was tested again for strength and range of motion, I was pleasantly surprised with the dramatic change from several weeks prior to that. As I always say, "the proof is in the pudding," and you just can't argue with these results. An extra bonus of treatment was improvement in a seemingly unrelated health problem as well as a greater sense of well-being. I'm feeling great and am once again enjoying one of my favorite hobbies, gardening, as well as strength training and cardio workouts at the gym. I have my life back, thanks to Dr. Capoferri and his staff.
I highly recommend decompression for anyone who is a candidate and in order to find out if you are a candidate, contact Precision Pain Relief Center. I am so grateful, and can't thank Dr. Capoferri and his staff enough for helping me to become pain free and thereby enjoying my life again!
Sandy H
Tucker, GA